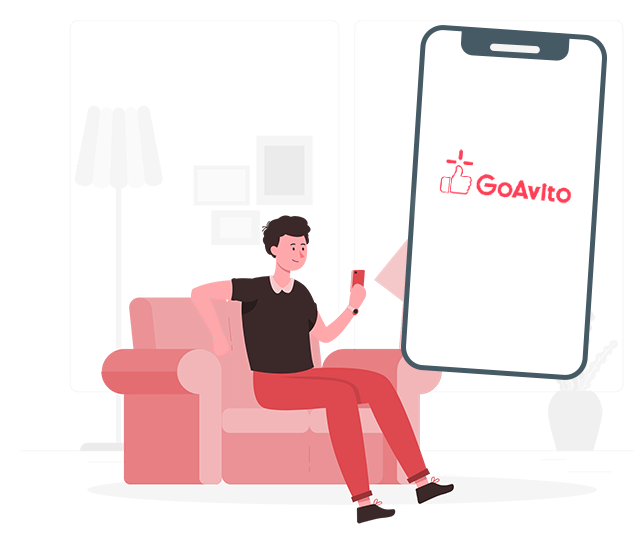 Our Letgo Clone Script is an online classified platform for buyers and sellers which makes an easy way to sell or buy a product.
With Appcodemonster, Our Letgo clone script web app is cost-efficient provides top-notch features and functionalities along with customized solutions. Our clients can explore the wide range of nearly new products from the Letgo clone script web app for sales from the nearby areas and buy it by connecting with the respective seller.
Get our
Letgo

ready made Script to set up a profitable classified business

We perfectly understand that today users will group only to the online classified platform that fully cares about their buying and selling resources. Keep in mind, We are experts in focusing on developing the most amazing Letgo readymade clone with innovative features and progressive technologies.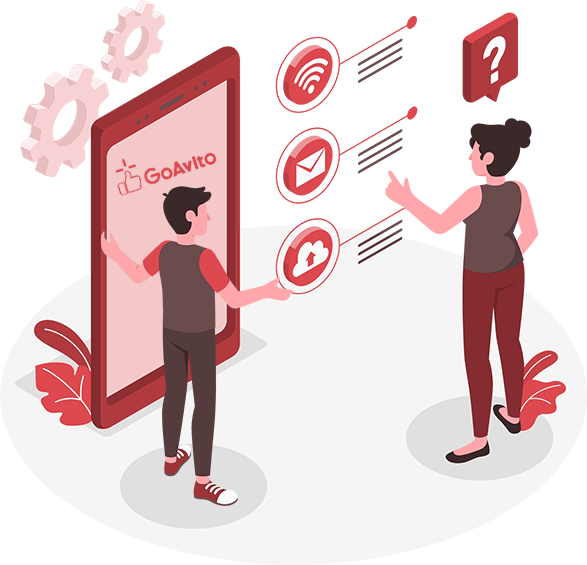 Flow Charts
Product Screenshot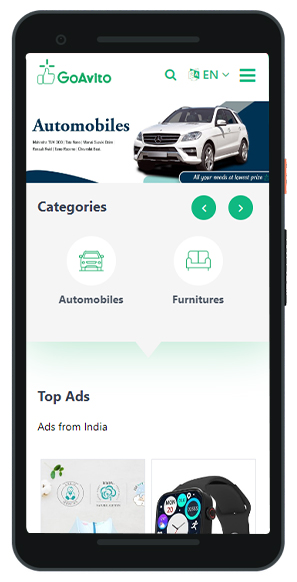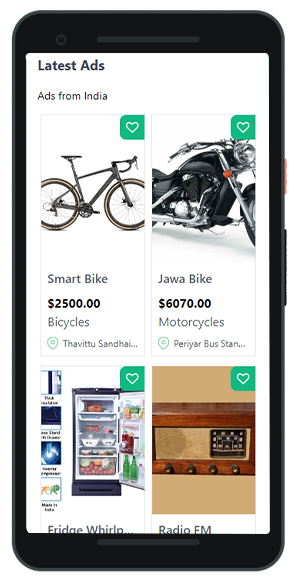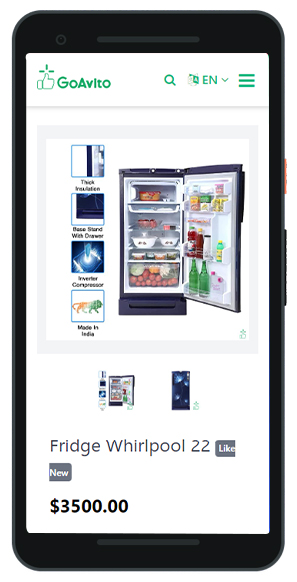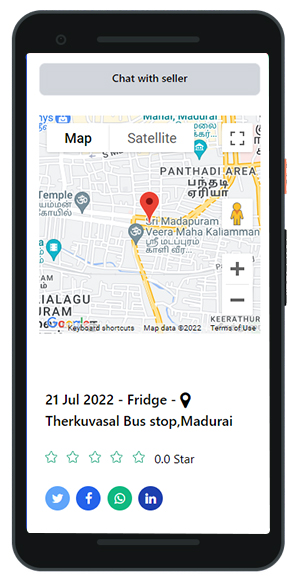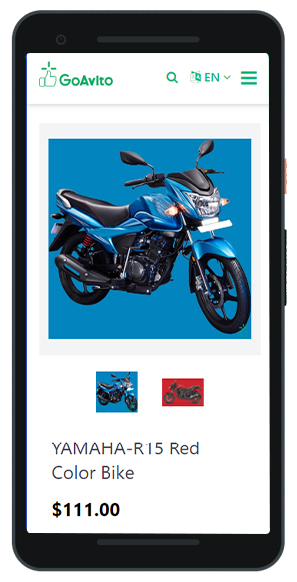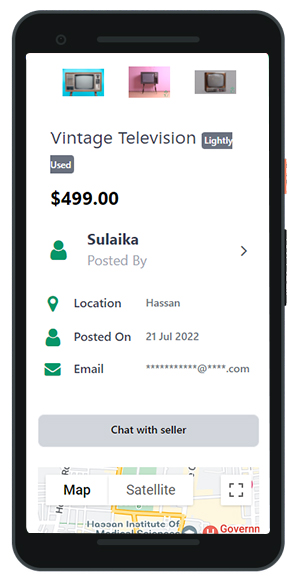 Unique benefits that enhance your business
Dynamic Filters
Create the favorite categories and filter options for your products or service with this advanced feature and functionalities of GoAvito Letgo readymade web app clone script. Based on your business demands and to enrich the shopping experience of the users with an easy spot on the website, the admin can set up the required filtering options for product or service categories.
SEO Friendly Design
On of our fantastic Letgo clone script will always support you in making your website more SEO-friendly. With this beneficial involvement, you can ultimately boost traffic on your online platform and can improve your website ranking on the search engine results page. With this remarkable feature, admin can make your website's URL structure user-friendly and a simplified one with the addition of category fields and optimizing meta fields for each category on the website.
Insights
The product and service approval will be shown as high or low depending on its reach among users. With this, sellers can include in future product promotional activities. With this attribute, sellers can know the particular and the total number of views for their services. The product views will also be represented representationally on a weekly and monthly basis and then will be displayed to the traders.
Banner Ads
Our Letgo clone script allows Admin to make a revenue through banner paid ads. The well-planned placement of these displays is important because there are more chances to gain maximum revenue from them. promoters can take the decision on when and where to run their banner ads on the website. They will be also shown the total values to be paid for displaying paid ads.
Instant chat
The buyers can have a live chat with the sellers of the product or service instantly through this direct live chat feature of our Letgo readymade clone script web app. GoAvito developed Letgo clone script includes this chat block features to brick that user on the chat window. Both sellers and buyers can show their purpose by making use of the standard text templates that are available on the chat webpage.
Exchange & Giving away
OIf a buyer wants to exchange his product with another one, they can begin an exchange request with the equivalent seller of the product. If a seller desired to sell any product free of cost, then they can list that product under this interesting segment of our innovative Letgo Clone without mentioning the value. To avoid false user registrations, GoAvito, Best Letgo Clone Script authenticate new users of any platform through the OTP verification process.
Social Activities
Share the Invite/Join links on social networks and invite your close circle to use your available platform. This activity will direct more traffic to the platform. GoAvito provides a more appropriate option for users to sign in using their social media account. Users can also like and comment on the products or services. For promoting products, our Best Letgo Clone Script Web App includes an option for sharing the products on different social media platforms.
Product Details
User finds that any product listed under a category is improper, then they can report about that product that did not fit in that category field. To ease the purchasing process of the buyers, sellers can explain the listed products as new or old and can also well manage the product listings. This option in our Letgo web app clone scripts contains each and every single part of details related to the product listing to support buyers such as name, service, the product is uploaded.
Web Application
GoAvito comes with an attractive design to improve the user experience on the platform. The design can also be customized according to the firm's needs. The speed and performance of our newest Letgo Clone Script web application are rare with the incorporation of modern techniques and outstanding functionalities into the application. Our Letgo Clone Script Web App is created with responsive design features and can be moved into properly across various platforms and devices.
Admin
With a stunning dashboard displayed in the Admin panel, the Admin of the application can monitor and manage the whole process of the platform. As per the website need, Admin can add Sub-Admins to the website and assign responsibilities to them which they can perform on the platform. Admin can successfully manage their platform by allocating Sub-Admins. Here, Admin can handle different forms such as exchange to buy, giving away, and other promotion-related forms.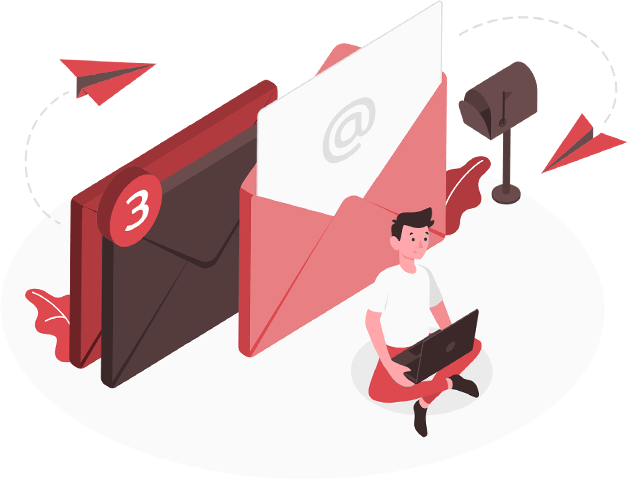 Inbuilt latest Technology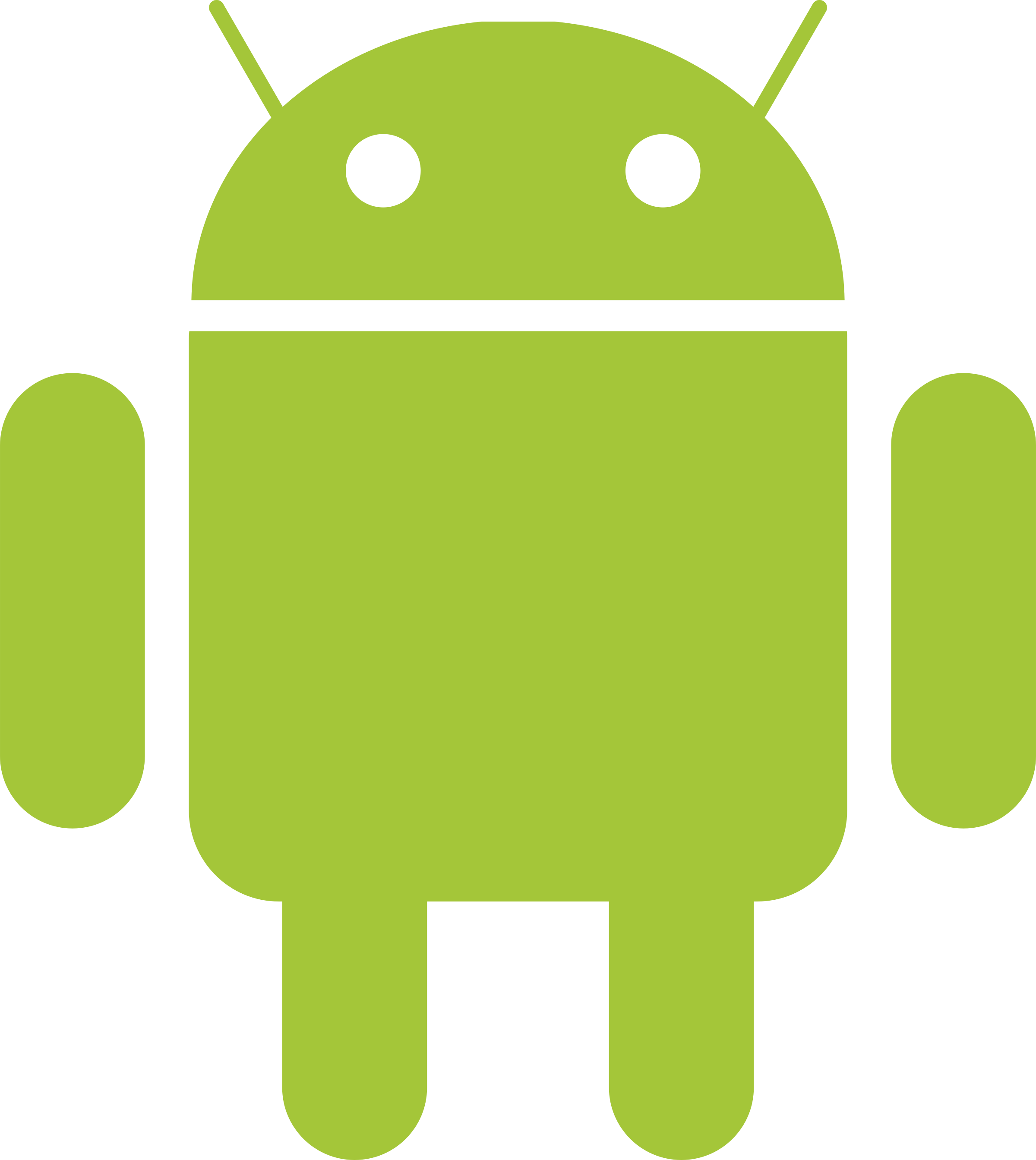 Android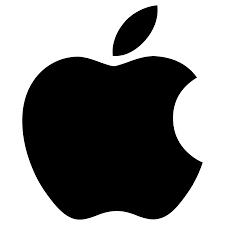 iOS

Laravel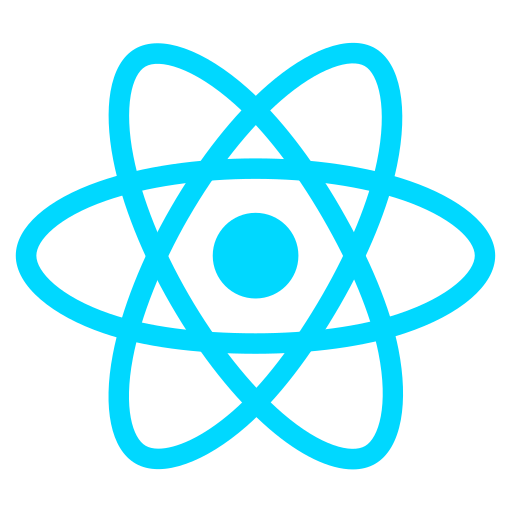 ReactJS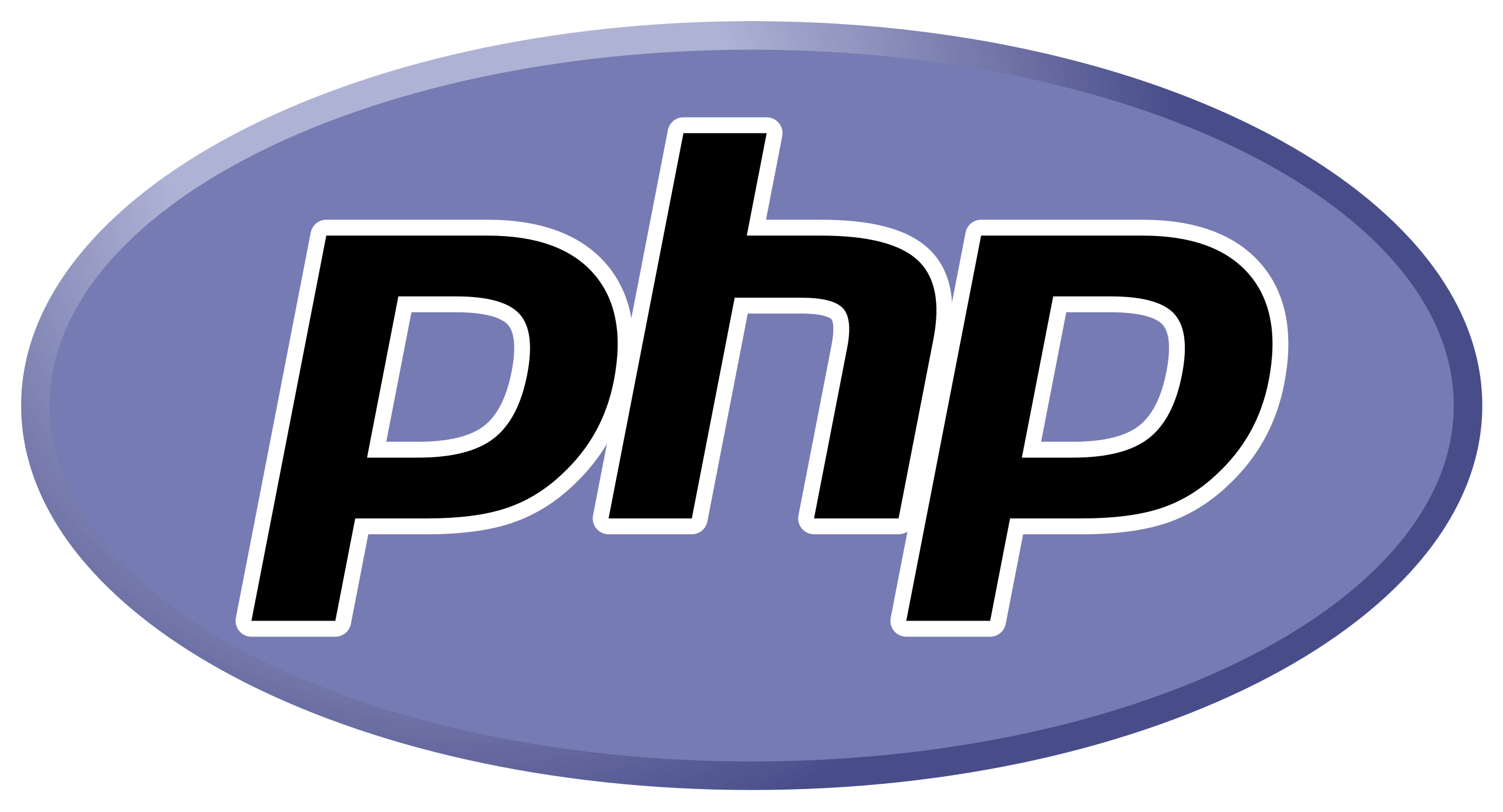 PHP-logo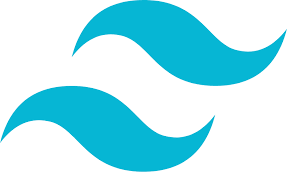 Tailwind
Why Choose Us

Free Updates on Products
We frequently update our products and release newer versions.

Explicit eStore
Our apps are created with the finest marketing and strategic programming.

Customizable Software
Our team creates a flexible platform that suits your organization's plans.
Easy Onboarding
The onboarding process of your online rental business will become smoother.

In-house Development Team
We represent skilled UI/UX designers, backend developers, quality developers.

Native Apps
Our apps are cost-effective services that help you launch your buy-sell mart.
Features of Letgo Clone Script Web App
Our Letgo clone script ensures a productive buy-sell platform for our valuable buyers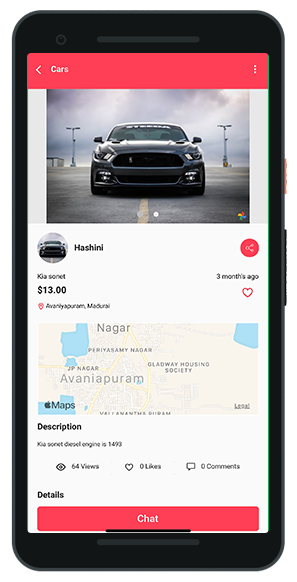 Admin Control Panel
Admin Panel or Control Panel is the interface where administrators with appropriate merits can implement.

Manage Ads/Posts
Admin can manage users' posted ads with all mode options associated with ads and their detail to validate.

Manage Custom Fields
Each subcategory has the choices for custom fields such as textbox which are all can be used

Manage Category
The main group can be secure such as classified and its subgroup can be managed by admin.

Manage Sub-Category
All traders that can be approved by admin and will be managed its transactions, ads, rates, reviews, on their admin.

Manage Users
Users can be monitored by an admin and each buyer can own a panel to update their information on their path.

CMS Page
Content management pages can be handled by the admin and they can be displayed with the approval of the admin.

Manage Payments
All ads can be organized by admin where the packages added the ads based on feasible packages with listing days.

Manage Ads
Sellers can post ads and manage their posts at any time using their classified web or mobile app portal.

Manage Archive Ads
Seller can move their ads to archive or once ads are listed relevant periods over the system will be moved.

Manage Orders
Sellers can check the orders tab user can use the expenditure for their ads to boost to perform feature ads.

Manage Reviews
Reviews will be provided based on demand by the customer on web and android, iOS app for this clone script.

My Ads
The my ads option has all ads posted by the user and it will be available combined to manage content.

Post Notifications
Push notification works for user applications because once the order is placed and ads are posted the system will send.

Account Management
The user account can be managed like change passwords, profile updates, ads update email preference, subscribing, etc.

Payment Methods
Users can use payment methods like PayPal, GPay, Visa, etc. There are lots of payment gateways in the world.

Buyer Sign Up
Buyers can sign up via a web or app. Each user can have merits to update their profile information.

Search Ads
Our Clone Script allows search ads for the user to enter their area to get results on their ads found.

Ads Options
The user has a custom fields option over the group for the ads while listed on the page.

Ads By Location
The user permits ads for the user to enter their city it will show the results on their location-based ads.

Order History
The boost ads packages subscribed by the user along with paid ads information and expired date will be available.

Boost Ads
Approved & listed packages to boost user ads and ready to list featured ads on web & mobile applications.

My Orders
Buyers can have a feature to track all past orders on their payment transaction/order history which has details, etc.

Reviews / Favourites
Buyers can have the feature to rate & review the order or services opposite to the seller.
Add-Ons
Get Your Business Revenue Additional Features
Paid
Crypto-Wallet Integration
In our letgo clone script web app development, we provide payment gateway integration to send and receive the currency through the crypto wallet.
Free
Arabic Language
With the lavish support for Right-to-Left (RTL) alignments, the complete product or service and other information are now available in the Arabic language.
Paid
Buy Now Button
A click on this Buy now button on the product or service page will direct buyers instantly to make their payment for the cart product.
Free
Reviews and Ratings
The feedback from others plays a major role in influencing the buyer's mind to purchase those products that improve the reliability of other users.
Paid
Mobile Login with OTP
An appropriate and secure way for the users to register and login easily to the panel using their mobile numbers along with OTP verification.
Paid
Add Product User Limitation
From this, you can boost your revenue growth rate with more premium buyers who wish to post multiple ads on the web app.
Free
Google ReCaptcha
Secure your platform from spam and other execrable activities and gain user loyalty by incorporating high-grade Google Recaptcha technology to avoid malicious traffic on your website.
Paid
Location-based Personalization
Identify a location to target and modify the mobile app in order to catch the attention of users in that particular location.
What We Offer
With our readymade, Letgo Clone Script Web App is perfect for any kind of business and industry. Every feature and functionality in our clone script application is to expand your firms, which can be modified related to your products or services. Our developers can understand your need and provide extraordinary techniques and technologies that are inbuilt in the clone script. GoAvito team analyzes the project ongoing and supports our new techniques. Get in touch to find out how GoAvito can assist bring new ideas to modern life so that you can go to the bazzar with confidence.




Price Plans
100% satisfaction guaranteed. We hope, you will love it.
50% Discount
Business Pro
Regular Price: $1xxx
Sale Price : $9xx
Unlimited Domain license
One-Time Payment
100% Source Code
1 Year Support
1 Year Updates
Free Installation
Android APK *(No source code)
iOS Build App *(No source code)
Mobile App Submission
Access All Features
50% Discount
Business
Regular Price: $1xxx
Sale Price : $6xx
1 Domain license
One-Time Payment
100% Source Code
1 Year Support
1 year Updates
Free Installation
Android APK *(No source code)
iOS Build App *(No source code)
Mobile App Submission
Access All Features
50% Discount
LITE
Regular Price: $6xx
Sale Price : $3xx
1 Domain license
One-Time Payment
100% Source Code
1 Year Support
1 Year Updates
Free Installation
Android APK *(No source code)
iOS Build App *(No source code)
Mobile App Submission
Access All Features