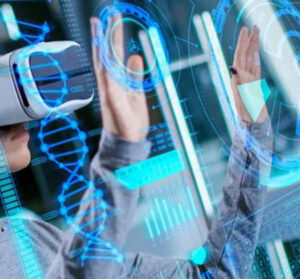 Return of Investment from Your Ad Campaigns with PPC Service

WE WORK FAST
Services With Freebies Most of our website design packages comes with free domain name for one year & free logo designs.

CREATIVE IDEAS
Quality Support We are always here whenever you need help or support, we do not even charge for helping our customers.
Pay Per Click is one of the methods of Digital Marketing that's proven to deliver outstanding results. With Appcodemonster's PPC advertising services, clients only pay for paid ads when users click on them. As a result of doing this, you only start paying when you are guaranteed to have traffic on your website, landing page, and contact forms via the ads.
PPC marketing work by taking your firms and seeing what keywords work suit and are relevant for you. From here, we can generate ads that appear to users finding these keywords in search engines, displaying your company as a result. There's a higher chance and preference that users will then click on the ad and be taken to your website or contact form, where a landing page keeps them focused and shifts them along with the sales directly. Every time someone clicks on your paid adverts. This pay is positive when bidding on keywords – if you want to know more about PPC adverts, talk to one of our PPC experts now!
Get Our PPC Services to Show Your Paid Ads to the Targeted Place and Time
Our professional team can generate PPC results that will enrich and grow your online business. Our PPC ensures are flexible, so we can start, pause or adjust your paid ads at any time to ensemble your needs and investments. Appcodemonster's Pay Per Click Services, approximate to invest management, keyword bidding, advertisement creation, monitoring ongoing campaign, and reporting.
Before the campaigns start, our team will discuss your business requirement with your team and recommend the strategic campaigns to achieve. With our PPC management service, we will set up lead conversion tracking so that you can monitor your ROIs. Tracking conversions is essential to measure results to help your decision-making when it comes to your marketing place.
Website design and development services
50% OFFER
What to Expect with Appcodemonster Pay Per Click Management Company
Our PPC Advertising is the most profitable and popular pattern of online advertising. They are also intricate, ever-changing, and time-consuming. Our PPC team of business experts has Google Ads and AdWords management skills and expertise to handle impenetrable PPC campaigns. Our Paid service team are experienced specialists, supporting you to earn leads, and new customers, and manage business growth through all locations of paid search – from Appcodemonster's PPC Campaigns.
Bid Management
Ad Copy Optimization & Testing
Keywords Research & Management
Landing Page Performance Analysis
Ads Placement and Targeting
Geo-Targeting
Performance Analysis
Monthly Performance Reports
Our focus should be on leads and sales, and PPC shows metrics. We work to optimize the standard benchmarks for your business. We provide direct reports that the executive management team can simply understand to our clients. We manually review and handle campaigns on a weekly or daily basis based on the overall strategy. We create our PPC campaign to support our client's arriving marketing efforts. Any PPC strategy requires to be integrated with a strategic online marketing plan.
Customized Strategy
Best Practice Setup
Measurable Results
Proactive Account Management
A Decade of Experience
If you require a PPC study or the expertise of a Pay Per Click agency, we'd love to hear from you. Get in touch with our experts right now at support@appcodemonster.com
Upgrade Your Business Website with Appcodemonster PPC Management Services
Our clients manage their PPC campaigns to reach their expected leads with our professional PPC services. Hire us to continually optimize their PPC advertising while they address their business.
Discovery – We connect with each client to learn about their inevitability and their history with a pay-per-click adverts campaign.
Strategy – Our PPC experts build a customized strategy for every campaign with a full focus on keywords, landing pages, and performance.
Creative – Banner and textual adverts are created with each keyword and audience in thought, with custom landing pages.
Launch – The pay-per-click campaign is implemented using a collection of tools to ensure an authentic launch on all fronts.
Management – Our team simultaneously monitors PPC advert's performance to make changes based on quantified guidelines and optimization.
Reporting – We produce unique reports for each of our customers to show them the grades and support them graph meaningful conclusions.
Packages: Enroll PPC packages image taken from sharesoft seo service page.
FAQ
FAQ
How can I improve my PPC performance?
PPC service brings targeted and trained traffic to your website, its method is consistent and expandable. Achieving success using Appcodemonster's PPC advertising is entirely a matter of optimizing your PPC campaigns.
CUSTOMERS
CUSTOMER'S REVIEWS

Richard
Great Work, your continued efforts are growing our sales day by day!

Bill M
First class. Researched our business and the competition, went the extra mile and generated leads and sales in first four weeks and several more reach.

Sheri Jacobson
Very professional, knowledgeable and nice to work with. I will certainly continue working with appcodemonster on other projects in the future.