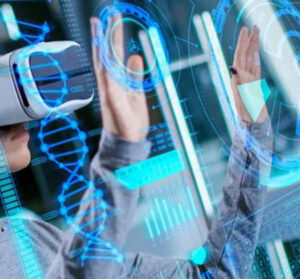 Get More from Your Brand's Social Media with Our Social Media Marketing Agency

WE WORK FAST
Services With Freebies Most of our website design packages comes with free domain name for one year & free logo designs.

CREATIVE IDEAS
Quality Support We are always here whenever you need help or support, we do not even charge for helping our customers.
While SMM proficiency is one demeanor that we at Appcodemonster bring to the table, we are also an accessible social media marketing agency. This combination of SMM that brings authorities with the experience floating can support your brand to get more attention, engagement, leads, and, sales from major social media platforms. Moreover, at Appcodemonster we believe in the customization process, That's why we also customize SMM packages because every brand comes to us. Based on your requirements, our Social Media Management Company will craft an SMM Management package design for you.
What are you waiting for? Get in touch with us today and get our Social Media Marketing Experts right now: support@appcodemonster.com
Why should a brand need Social Media Marketing (SMM) services?
Social Media Marketing is a platform that is used to promote your brand and advertise your company on social platforms. It's a quick way to reach your target audience and upgrade its desired brand or product and service. It's a very efficient way for a company to achieve its target goal to create a business through social media strategies. Appcodemonster provides you with SMM Services. Our SMM techniques boost your business and increase your sales. At the lowest cost, we will support you to grow your business online instantly through our reliable resources and expert capability. If you want the best SMM services just tell us about your needs and wants, and we will convert them into reality. We convert your business goals into the real world through our professional and high-quality SMM tools and techniques. Our primary purpose is to fulfill our customers through a 100% unique, excellent service.
Website design and development services
50% OFFER
Creating Social Networking for Customer Maintenance
We are the best social media marketing campaigns include an enthralling advertisement, an effective landing page, an email list, a complimentary giveaway and that leads to the user buying the product or service. SMM Service by Appcodemonster has run social media campaigns that have resulted in quite direct and unbelievable results for many businesses.
In Organizations, you need to roof every possible marketing channel. Some firms are a perfect fit for social media marketing. As compared to search, where the visitor's search tells us what the user desires, in social media like Facebook, Instagram, Twitter, Youtube, Pinterest, etc. The user generally instantly wants anything. If you have a classification of users based on their age, gender, Product or service, location, and things they like/talk about. Social media campaigns must target the right audience with the right adverts and text and then offer a service or product that they may need or want.
Enhance the Brand with Boosted Content
Publish Engaging Content and Rewards
Social Media Manager – Outsource
Remodel your Social Pages with Great Design
A lot of social media marketing is established around creating email lists of relevant users. These people are sent relevant data every week or every half-month. But in marketing terms, they have a lifetime revenue. This means that they are likely to buy or sell something in the future if you are sending them data that is targeted to them and offers a service or product they require or will need in the future.
Increase Your Online Presence with Effective Social Media Marketing
A well-analyzed social media marketing strategy can do features for your brand. SMM Service is a brilliant platform to engage potential and existing clients but needs an enthusiastic manager to address the various platforms.
Identify Objectives – Our SMM team determines social objectives by expertise from the customer and finding the top goal for the campaign.
Social Media Analysis – An analysis driven of all existing social media accounts to determine their modern level of performance and online presence.
Account Management – Each social media account is improved to include the latest brand updates and changes to match the latest marketing goals.
Market Analysis – Competitors and the market are evaluated to understand how to best approach an SMM campaign.
Content Plan – A content plan is created and a story is scheduled based on the market analysis to reach the marketing goals.
Ongoing Analysis – Each post and each banner of the campaign is considered to enrich the best ongoing performance of the strategy.
Packages: Enroll SMM packages image taken from sharesoft smm service page.
FAQ
FAQ
What is the difference between SMM and SEM?
Social Media Marketing is a broader term that includes SEO, PPC advertising, Blog marketing, Social Media Marketing, and many more. Therefore, SMM is one facet of SEM that allows you interact with your customers by sharing information about your products and services.
CUSTOMERS
CUSTOMER'S REVIEWS

Anthony Taggart
The idea was to develop a live setting where all involved members can share data in an integrated manner.

David Arhen
Providing a wide range of involved services and spread across multiple cities, expanding the online presence, and Interacting with the appcodemonster team simplified a lot of vague ideas I wanted to incorporate in the system during the first few calls itself!

Ole Ray
My experience with the Appcodemonster team was beyond just a business deal, we had this unique idea about creating a found portal across many countries. They developed a thought the excruciating working details, create quality came up with mind-blowing designs. Hats off, guys!