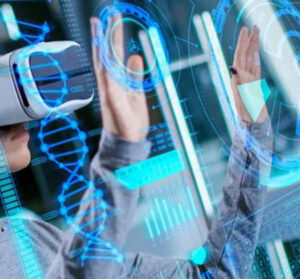 In Search Engine Optimization, We Generate More Traffic, Leads, Revenues

WE WORK FAST
Services With Freebies Most of our website design packages comes with free domain name for one year & free logo designs.

CREATIVE IDEAS
Quality Support We are always here whenever you need help or support, we do not even charge for helping our customers.
Appcodemonster SEO Services are designed for businesses that require more traffic reach than their local area provides. If you are looking to get yourself on rank 1 position on Google for keywords that bring visibility, values, conversions, and real visitors to your website. We have a great team and resources to provide the very best in imperial niche link building and page results.
There are so many functionalities enrolled with Search engine optimization, that our team provides your online business with the best chances of long-term maintainable organic search engine growth. Our SEO experts put your website's healthy and warm to be seen in search at the leading position of any SEO campaign.
React SEO Strategy
React SEO, content websites created with React can be optimized to score better indexing and ranking.
One of the most popular JavaScript frameworks on the website, React offers massive opportunities for eCommerce websites. Still, React, and other JavaScript frameworks can often cause some errors for search engines to crawl and understand your website. Appcodemonster ensures that your whole website can smoothly be understood by search engine crawlers and is placed in a ranking position for growth. Providing your website can be found and agreed upon by search engines through the use of server rendering, or dynamic rendering options is important to assure React websites are in a position for organic SEO.
Website design and development services
50% OFFER
Next.js Has Better SEO Than Plain React
With plain React, the HTML to render is produced on the client-side, so SEO must implement the JavaScript code for getting the HTML. Next.JS has a pre-rendering attribute that the HTML supposed to render is worked on the server-side and then sent to the client-side. This pre-rendering factor provides improved SEO for the Next.JS application because the SEO will get HTML right from the server and does not require generating HTML while crawling. Pre-rendering types,
Static Generation
Server-side Rendering
Next.JS is a React framework for creating statically generated and server-rendered React applications. It comes with a lot of advantages to support us create and scaling our applications, such as ready for production, zero-configuration, static exporting, automatic code-splitting, etc.
With Next.JS you can achieve a good search engine result with simple steps, by just creating a new application. This feature is from Next.JS but from server-side rendered applications. Using Next.JS will enhance your search engine result a lot, but you still need to get attention to other aspects of your application. Here are some things that you should get attention to in order to get a good search engine result:
Meta tags
Accessibility
Progressive web apps
SEO Performance should be the main concern when building an application. Performance is actually an important factor for SEO. If you want to know more about React and Next.JS SEO, contact us: support@appcodemonster.com
SEO Services that involved more Techniques
Invest in Search Engine Optimization, optimizing your online business for a world beyond your local area will drive visitors, convert them to clients and create brand authority.
Project Analysis – Our team analyzes your needs & requirements and identifies the activity that would be vital to achieving them.
Competitor Analysis – We take a deep look into competitors to understand the actions that they are made in SEO.
On-Page Optimization – Your eCommerce website is updated to implement strong SEO techniques and tools for content and keyword optimization relevant to the industry.
Off-Page Optimization – External works are placed into building links, developing offline presence, and connecting with the right way.
Reporting – Each report we provide gives our clients a stoppage of our efforts and the results that what we are achieving.
Re-Assessment – Aside, The SEO process is ongoing; we are constantly reviewing the latest trends to make more positive improvements.
Packages: Enroll SEO packages image taken from sharesoft seo service page.
FAQ
FAQ
Is next JS better for SEO?
This means that each web page exists before being rendered by the browser user-side. Next. js is naturally an excellent tool to achieve great SEO performance. Any web crawler can index them all freely and manage them differently based on their content.
CUSTOMERS
CUSTOMER'S REVIEWS

Carena
Very professional and know what they are talking about and we have seen great results. Highly recommend.

Kim gally
SEO is one of those things I knew I had to do as a business but didn't know where to start. The team have been such a pain relief and I know that appcodemonster have my businesses best interests at heart.

Simon
Really helped my business grow. Great return on my SEO service investment.